Do you know what's IN your Cosmetics?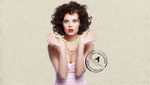 We're getting there. We give our babies organic food, we eat better when we are pregnant or breastfeeding, we usually check the ingredients in our food and drinks to check for sugars/sodium / MG / trans oils and we even look for natural alternatives when our daughters want to wear make up for the first time. Yet we don't seem to care about what we apply on our skin on a daily base like our own wellbeing is at the bottom of the to-do list.

Most everyday makeup, shampoos, cosmetics and other personal care products have a long list of chemicals which most of us wouldn't recognise. In many cases, these ingredients are harsh industrial chemicals, some of which have been strongly linked to cancer, allergies, birth defects and other health issues.
In Australia, cosmetics must comply with safety standards, but there is no international consensus. Some chemicals banned in Europe and the US are still considered safe by Australian authorities. These include DBP in nail polish, BHA in lipsticks, lead acetate in hair colour, and coal tar in anti-dandruff shampoos. Other chemicals, although safe in small amounts, do build up over time and this intensive long-term exposure does seem to present unnecessary health risks. These include mineral oil, DEA/TEA/MEA, aluminium, talc, and synthetic fragrances.
Using natural products actually reduces health risks and doesn't harm the environment as they cause no threat to people, animals or plants. It is the only way to move forward for a better future.
Our whole rage at Alit Cosmetics; the makeup and the skincare, is actually good for your skin; doesn't clog pores and is water-resistant at the same time. It even works out to be a lot cheaper because without all the cheap fillers used in most other products, such as talc and other cheap powders that are not doing anything other than 'padding it out' causing you to use more, meaning the products run out faster so you have to buy it more regularly (As well a talc as blocking your pores and being strongly linked to different cancers).
At Alit we believe less is more... our powdered foundation has only 4 ingredients and they all have a strong purpose so each ingredient is doing a lot more, meaning you need less of the product making it last dramatist longer. 
Toxins are now a big part of our daily lives and routines; we breathe them in, eat them and use them on our skin. Making a small change with 'which' products you use can still make big changes to your body and avoiding toxins will reduce your exposure to harsh illness-causing ingredients. People don't realise that what we put on our bodies is just as important as 60% of what we put onto our skin gets absorbed into our bloodstream.
Think about lipstick, the average women who wear lipstick everyday eats two entire lipsticks a year, so imagine how many kilos of lipstick you consume in your entire life. That's why it's so important to know what is in our makeup. Our lipsticks are so natural that you could take a bite out of it!!!! (Only in emergencies of course).
Keep it simple, we say- READ THE LABELS. Don't trust the big guys.
-And if there isn't an ingredient list OR you can't understand most of the words - think twice. 
With love,
Alit & Team 

P.S- as a company and people we really try to keep it as simple as possible, manufacture all products locally in Australia, free of hush chemicals & no fillers while making the products vegan as possible and clearly we do not test on animals. Choose to be conscious. Vote with your wallet.